EXPERIENCE AND SHARE THE GOOD LIFE
Join the new GEMS Rewards Plus lifestyle membership for access to gyms, beaches and leisure clubs. You will also enjoy our range of exclusive discounts across all partner clubs and venues. GEMS Rewards Plus is powered by Advantage+, the region's most accessible lifestyle membership programme.

From as little as AED 185 per month*, you can select entry to 3 partner clubs and benefit from significant savings at over 30 lifestyle clubs across the network.

Download the GEMS Rewards App Now
Choose your preferred app store and download the GEMS Rewards app to register for GEMS Rewards Plus and access your lifestyle membership.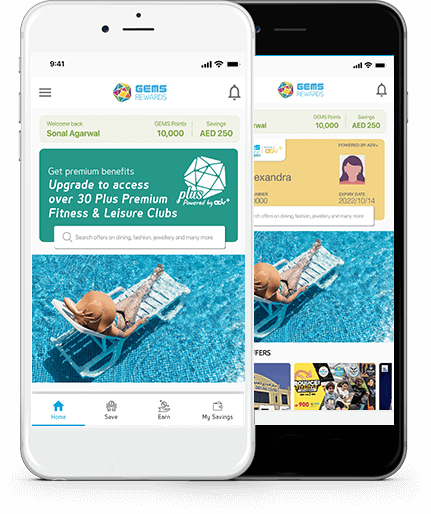 Unlimited Access
Enjoy unlimited access to gyms, swimming pools & private beaches at select clubs and hotels *

CHILDREN ACCESS
Free access for up to 2 children aged 15 and below with the family membership

EXCLUSIVE MEMBER OFFERS
Enjoy a range of discounts across the entire portfolio of spas, bars, and restaurants

Guest Fees
Discounted guest fees for non-members or, if you wish to visit a venue besides your chosen ones

Visiting Family
Visiting family can obtain a temporary membership available for purchase on a monthly basis

30+ Club Options
Pick from a portfolio of over 30 club options to customize your lifestyle membership
---
Choose the right plan for you
Join today? Choose single or family membership and packages of three, five or ten clubs starting from AED 2,220 per annum.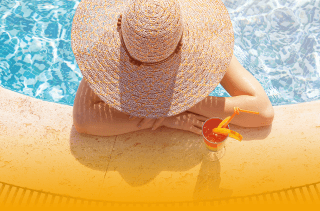 SINGLE MEMBERSHIP
1 adult above 21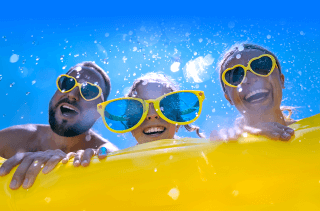 FAMILY MEMBERSHIP
2 adults and up to 2 children included for free*

Additional Child
Ages 5 to 15
Include additional children 5 to 15 years of age to your family membership, starting from AED 1,110.

JUNIOR MEMBERSHIP
Ages 16 to 20
Junior memberships for guests 16 to 20 years old starting from AED 2,220.